Deskripsi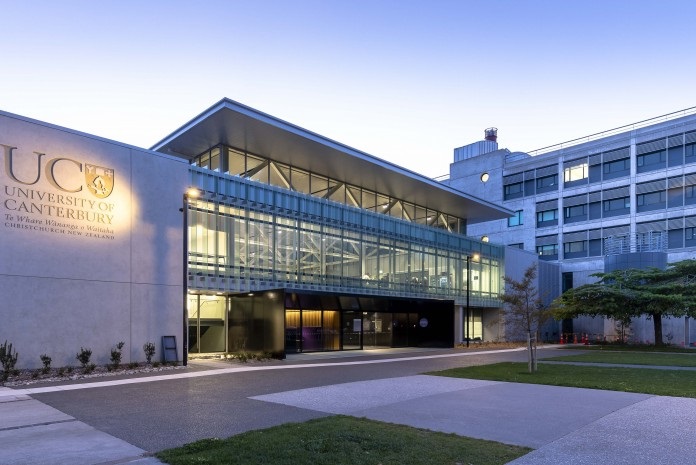 Immersed in the heart of Ōtautahi , Christchurch, the second largest city in New Zealand, the University of Canterbury (UC) provides an experience unlike any other university. The University of Canterbury offers students endless opportunities for education, exploration and recreation, with all the conveniences of a modern city.
The University of Canterbury provides a learning and research gateway, from the vast expanse of the galaxy and to the depths of the Antarctic continent – offering the connection, understanding and opportunities that will enable us to overcome the challenges facing our society. We pride ourselves on delivering a high standard of education and facilitating creative and innovative research for the benefit of both local and global communities. Our international networks provide opportunities for partnerships, research collaborations and student exchanges. Our academic leaders are encouraged to be courageous, forward-thinking and generous with their knowledge. They explore their fields of expertise with integrity and vigour, encourage conversations and challenges, and share their learnings with the intent of creating better outcomes for everyone.

Our people are powered by resilience and determination, using our combined knowledge and experience to chart a course into the future – aukahatia tō waka, he hekenga tai roa. We stand with our community in times of need, mobilising our networks to provide solutions, resources and simple kindness.

Our students are smart, innovative and caring, and we are proud to support them to grow as individuals and members of our warm and vibrant University of Canterbury community. We offer endless opportunities outside traditional learning, giving our students the chance to find themselves, to connect with others and to positively contribute to a changing world. When you graduate from the University of Canterbury, you join a whānau more than 140,000 strong, a cohort of engaged and empowered alumni affecting change across the globe.
There is a place for you at the University of Canterbury – nau mai, tauti mai – come join us.

Keunggulan
A world class University located in the beautiful garden city of Christchurch, New Zealand's second largest city;
New Zealand's second oldest University, established in 1873 by scholars from Oxford and Cambridge;
New Zealand's premier Engineering University and ranked 9th in the world for Civil Engineering (ARWU 2021/2022);
Triple crown accredited Business school with EQUIS, AACSB and AMBA accreditation
UC is in the world's top 1% Universities and has a strong reputation for high quality degrees, research-active teaching staff, and world-class facilities.